Vixen Spotting Scopes Eyepiece GLH20D (Wide)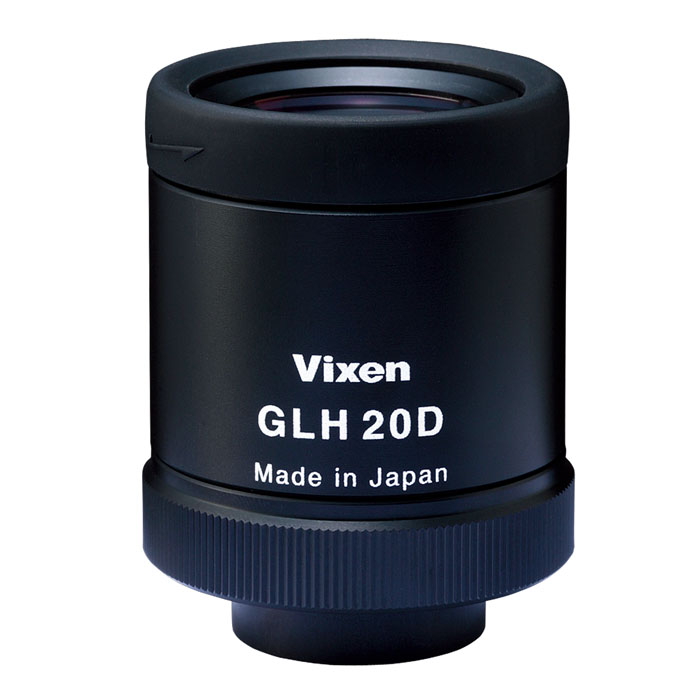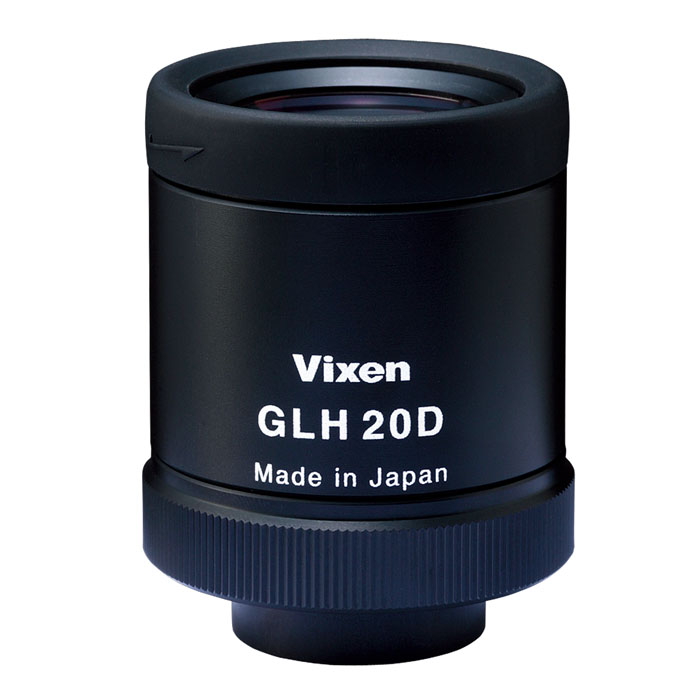 loading

Suggested retail price: Contact local dealer
JAN

4955295190119
Eyepiece for Spotting Scopes
This eyepiece is for Vixen Spotting Scopes. ※The GLH20D (Wide) do not yield wide field of view over 60 degrees if combined with GEOMA II ED 52-S.
Eyepiece GLH20D (Wide)
Objective Aperture

52mm, 67mm, 82mm

14x/52mm, 20x/67mm, 25x/82mm, 27x/82mm(ED)

Coatings

Fully Multi-coated

Eye Relief

18mm

Angular Field of View

3.3 degrees/52mm, 3.6 degrees/67mm, 2.7 degrees/82mm, 2.6 degrees/82mm(ED)

46 degrees/52mm, 72 degrees/67mm, 67.5 degrees/82mm, 70.2 degrees/82mm(ED)

Field of View at 1000m

58m/52mm, 54m/67mm, 47m/82mm, 45m/82mm(ED)

Exit Pupil

3.7mm/52mm, 3.4mm/67mm, 3.3mm/82mm, 3.0mm/82mm(ED)

Brightness

13.7/52mm, 11.6/67mm, 10.9/82mm, 9.0/82mm(ED)

Close Focus(Close Focus is extended by 8m with photography with a DSLR camera)

4m/52mm, 4.5m/67mm, 10m/82mm

Dimensions: Length x Width

64×46mm

Weight

160g

Photography

Photography with compact digital camera (Digiscoping) is possible.
For availability of products, please contact our local dealers. The specifications are subject to change without notice.