Vixen Microscope Research FM-1500L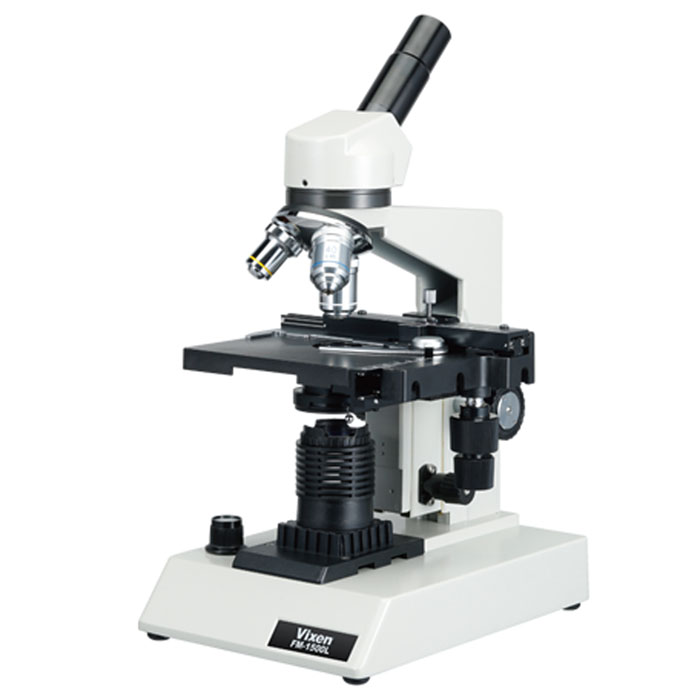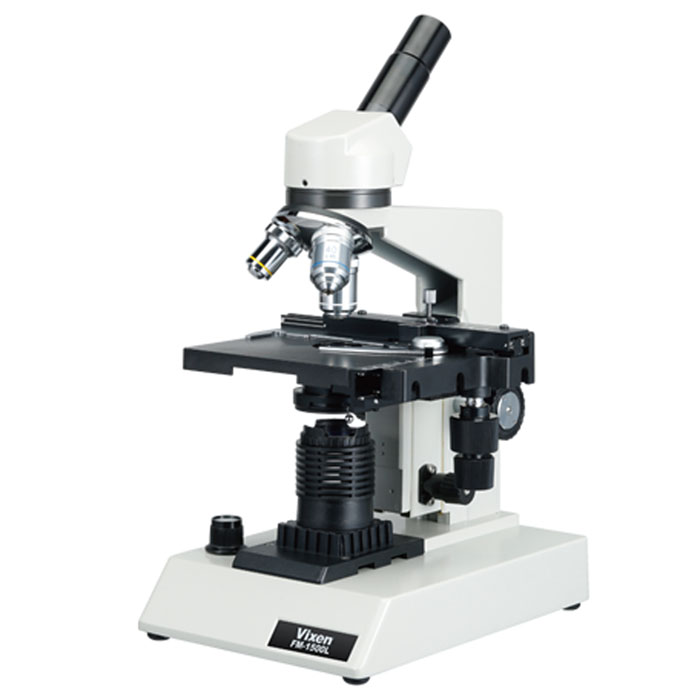 loading

Suggested retail price: Contact local dealer
JAN

4955295222568
Top model in FM-series fully equipped for 1500x magnification
It is a biological microscope that can be used widely from practice to research.
FM-1500L
Magnifications

50x, 100x, 150x, 200x, 400x, 500x, 600x, 1000x, 1500x

Objectives

10x, 40x, 100x

Eyepiece (Field of view/Eye Relief)

WF5x (15mm/18mm), WF10x (18mm/13mm), WF15x (12mm/12mm)

Eyepiece Insert Diameter

23.2mm

Objective Parfocal Length

36mm

Microscope Head

360° rotatable, with 45° incline

Optical tube length

170mm

Focusing

Stage movement with focusing knob (coarse and fine)

Stage

Fixed square type, with multiple mechanical stage (parfocal fine motion)

Condenser

Abbe (NA 1.25), with iris diaphragm

Illumination

Built-in LED illuminator, dimable

Power supply

DC12V with AC adapter

Image

Inverted

Dimensions

35.0x18.2x22.5cm

Weight

3.4kg

Application

Research
For availability of products, please contact our local dealers. The specifications are subject to change without notice.