Vixen Microscope Stereo Biological SL-60ZTL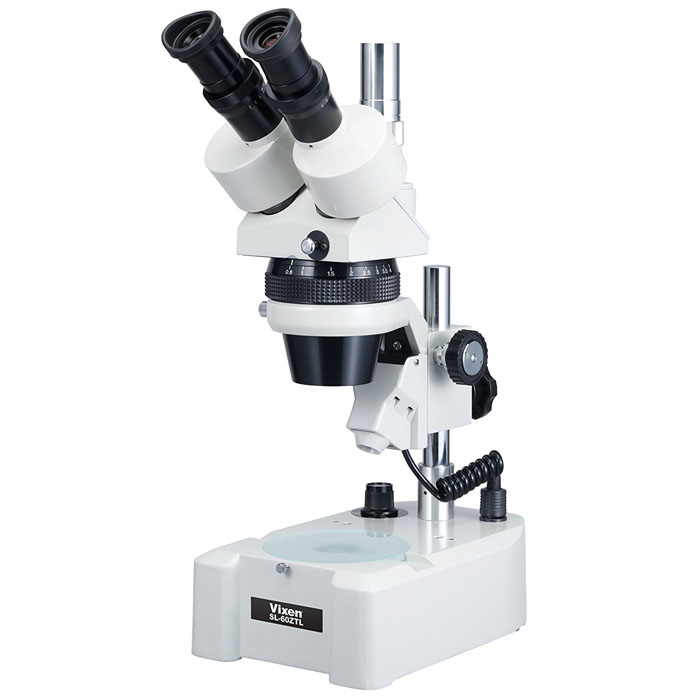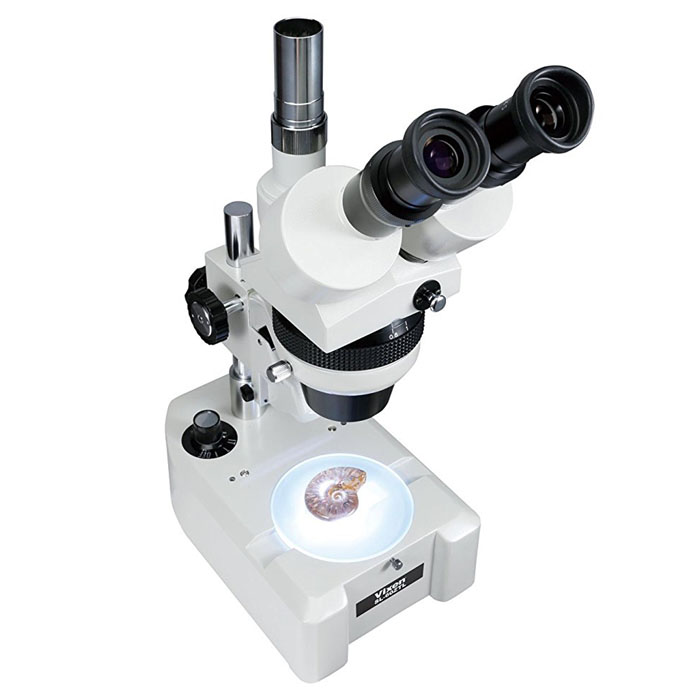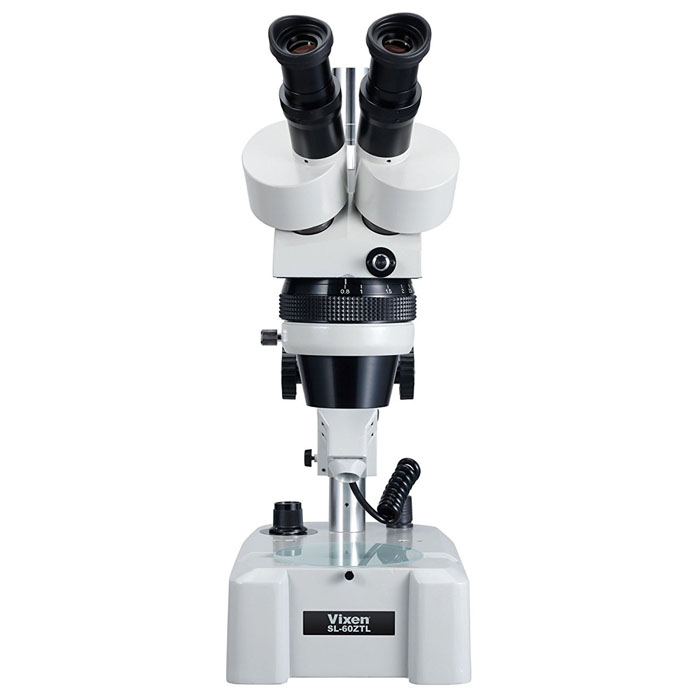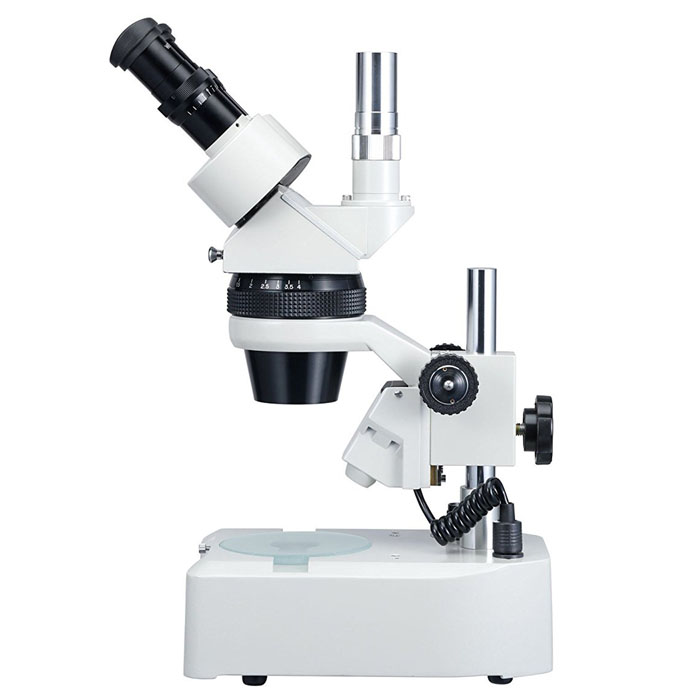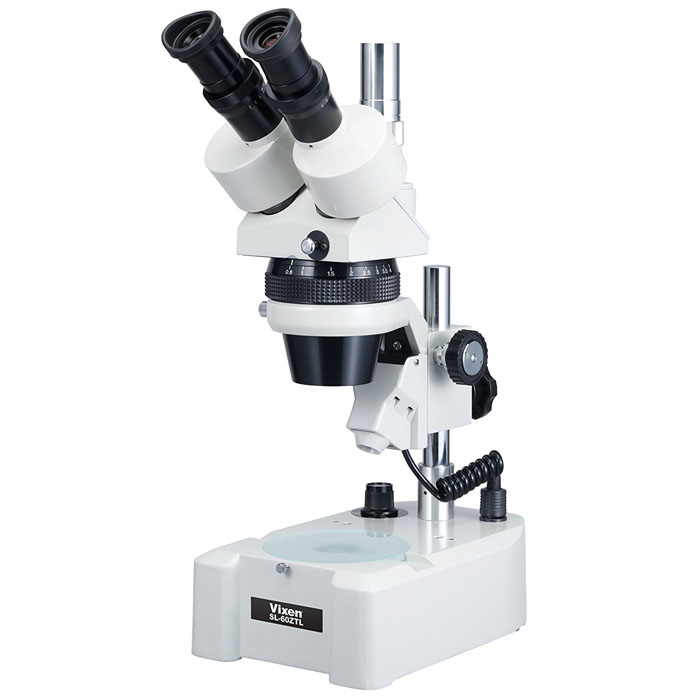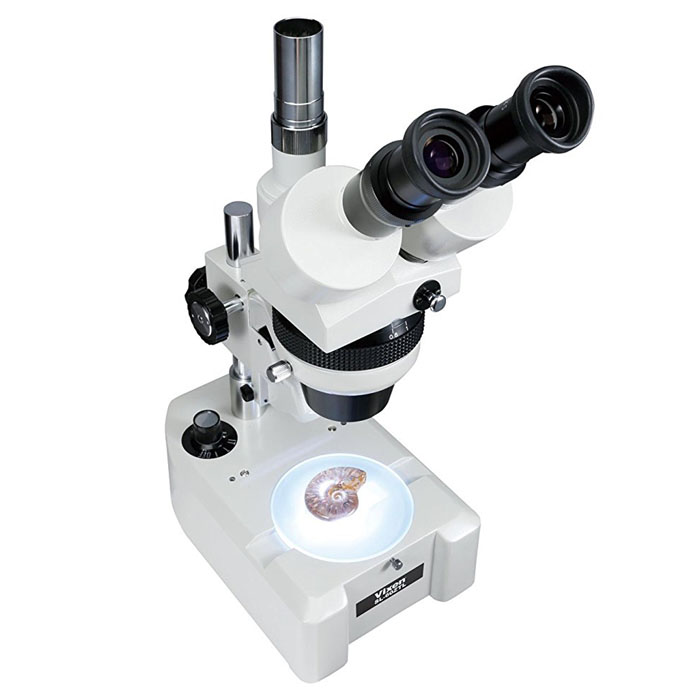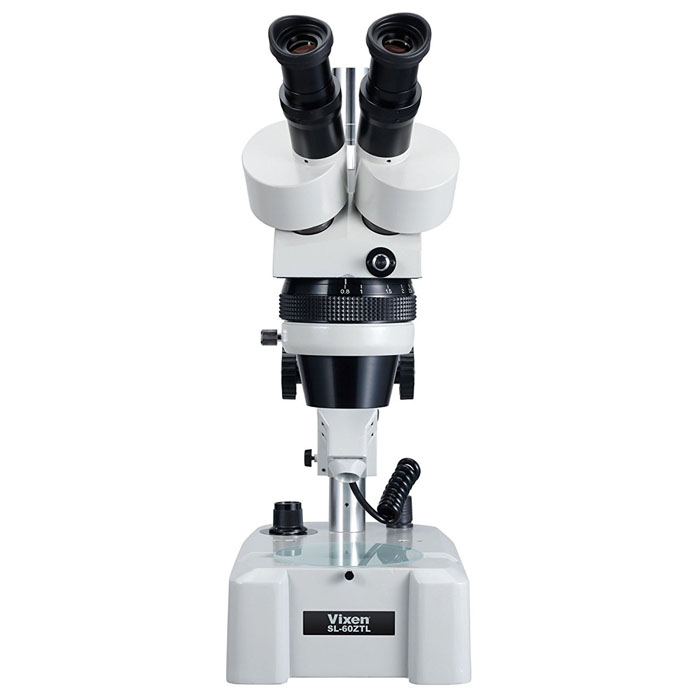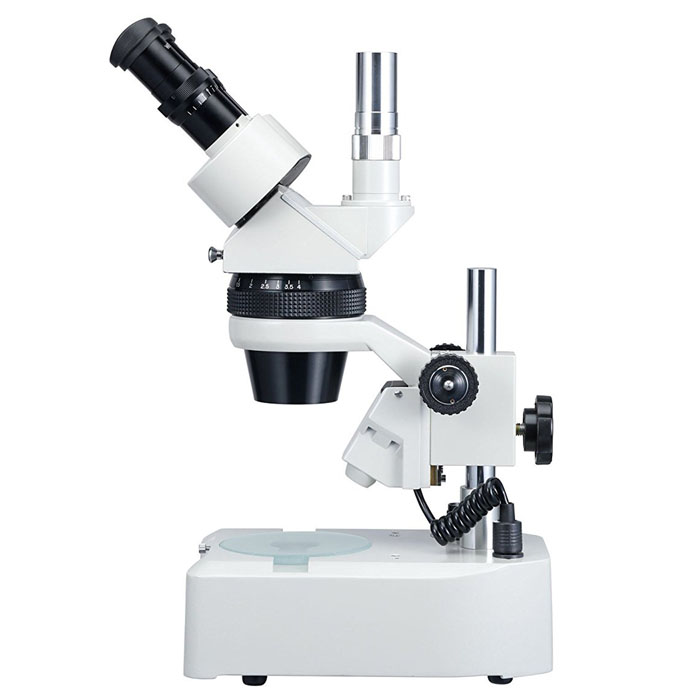 loading

Suggested retail price: Contact local dealer
JAN

4955295222629
Versatile model for observation and photography
It is a biological microscope that can be used widely from practice to research.
Vixen Microscope Stereo Biological SL-60ZTL Description
Capable with photography

You can take a picture with SLR camera (film, digital) with a combination of M (MF) T adapter (optional), T ring (N) (sold separately), and eyepiece (optional).

Trinocular allows shooting while viewing

It is convenient for taking pictures with SLR camera and videos with CCD camera. Binocular eyepiece delivers an erect image while vertical barrel delivers an inverted image, so it can be used for teaching where teacher and students use it face to face. (The eyepiece of vertical barrel (shooting) is not included.)

Transmissive and projection lighting

Besides the lighting by nature light, the microscope is provided with transmissive light that illuminates from below the stage in addition to the lighting by projection illumination (epi-illumination).

Various magnifications

The microscope is supplied with eyepieces (10x, 15x) in wide field of view designed for compound microscope which allows observation in four steps in combination of the change of magnification of the objective lens. Further, you can use other magnifications using optional eyepieces.

Various observing objects through change of barrel height

A structure to support the barrel part with a support is implemented. You can move the support column fixing position of the lens barrel up and down also to the area beyond the focus adjustment range with the coarse movement handle. The maximum thickness of the observation object is about 70 mm and wide observation is possible.

360°movement of the binocular head

The binocular tube rotates 360 degrees in the horizontal direction. Working efficiency can be raised by moving only the eyepiece part without moving the main body or the observation object, such as detailed work while magnifying observation and observation by many people.
SL-60ZTL
Magnifications

8-40x, 12-60x

Objectives

0.8x - 4x

Eyepiece (Field of view/Eye Relief)

WF10x・S (18mm/13mm), WF15x・S (12mm/12mm)

Eyepiece Insert Diameter

26mm (Binocular), 23.2mm (Triocular)

Microscope Head

360° rotatable, with 45° incline with diopter and interpupillary distance adjustment

Barrel working distance

50mm

Focusing

Tube movement, Rack & Pinion (Coarse)

Stage

Fixed round type

Illumination

Transmissive, Projection LED light source

Power supply

DC12V with AC adapter

Image

Erect (Binocular), Inverted (Triocular)

Dimensions

34.8x14.2x21.3cm

Weight

3.45kg

Application

Research, Industrial, Appraisal

Fine movement range

50mm. Extendable up to 110mm by change of pole fixed position

Photography

Possible with SLR camera (Film, Digital)※ Use in combination with (MF) T adapter (optional), T ring (optional) and eyepiece (optional).
For availability of products, please contact our local dealers. The specifications are subject to change without notice.