Vixen Telescope SXP2-AX103S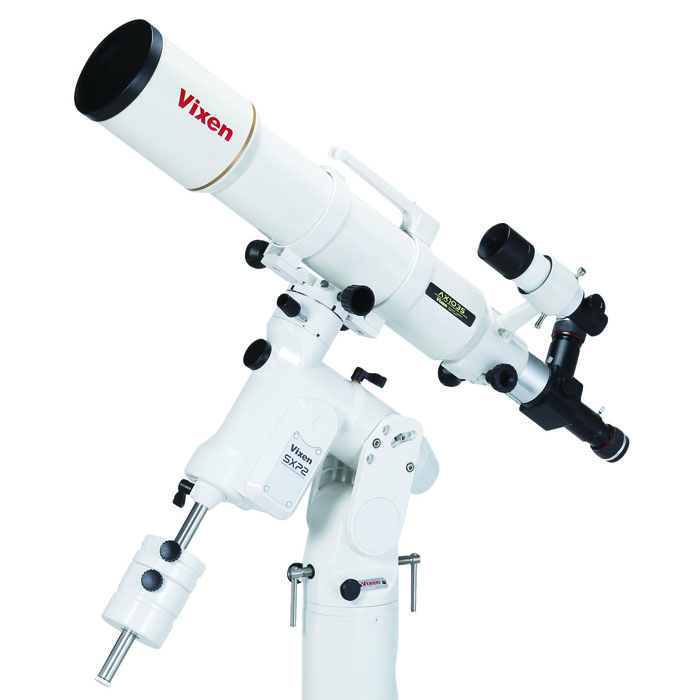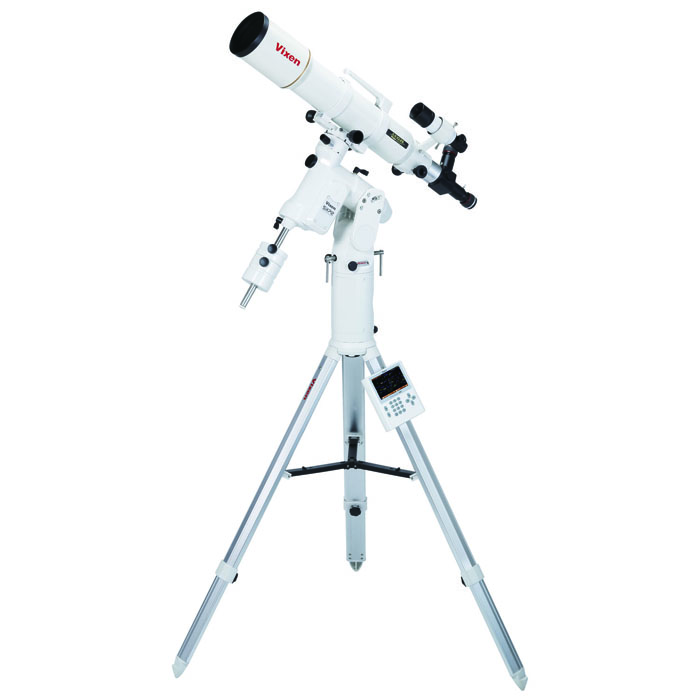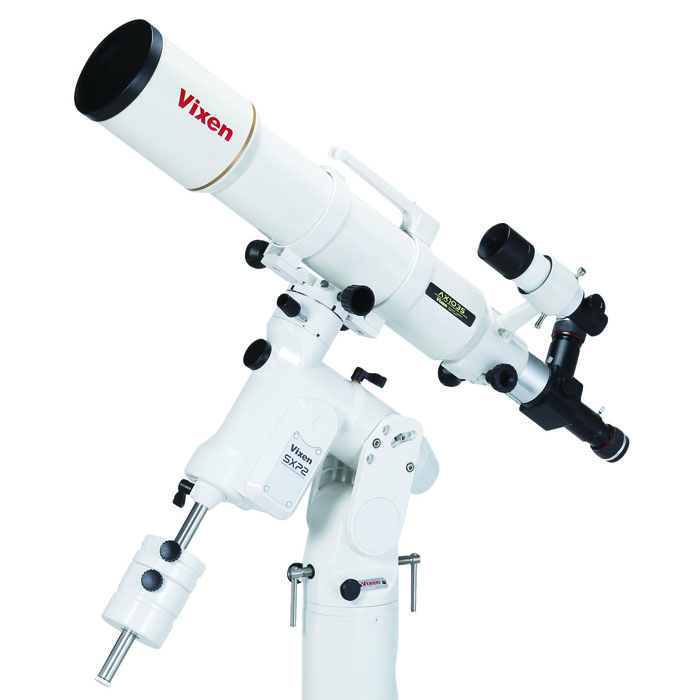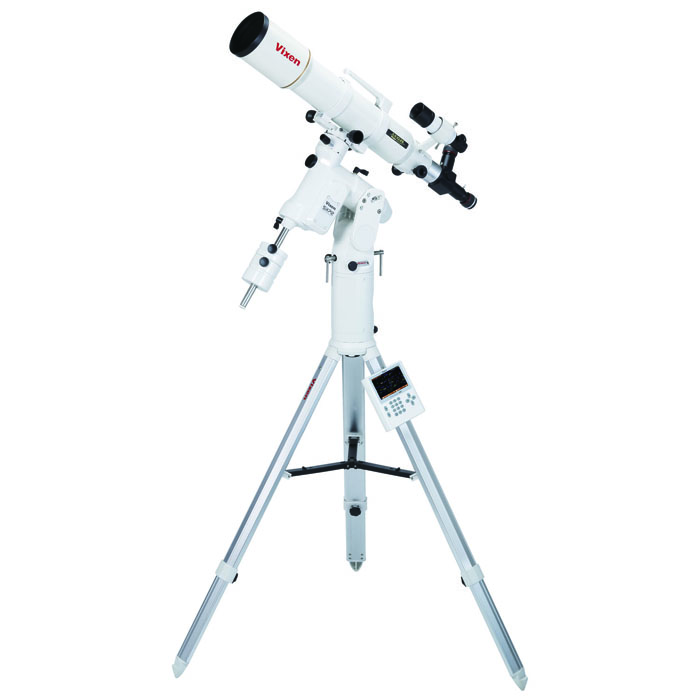 loading

Suggested retail price: Contact local dealer
JAN

4955295251339
SXP2 equatorial mount package in combination with AX103S optical tube asembly and SXHAL130 tripod.
This package features the AX103S optical tube having high photo and visual performance and the robust SXP2 equatorial mount having smooth movements with use of the effectively arranged bearings. The AX103S optical tube has an original 3-element objective lens designed by Vixen, incorporating an SD apochromatic lens, which reduces optical aberrations to the utmost limit. It delivers surprisingly sharp and clear images with little distortion. The included SXG-HAL130 tripod is best for anyone who considers a star-gazing trip.
Vixen Telescope SXP2-AX103S Description
AX103S optical tube assembly

The advanced optical design produces crystal-clear, sharp and high contrast images with no trace of false color. The star images are as small as 20 microns at the edge of the imaging field. A premium AS coatings applied to each surface to the lenses enhances visible light transmission to 99.5% on any single surface (400nm - 700nm) and assure extremely high light transmission.

SXP2 equatorial mount

Adopting pulse motors and belt drive system, a generus use of bearings, P-PEC function, a function of crossing the meridian and disable the reverse motion, and many more. The accuracy and performance of the equatorial mount have been enhanced to the limit.

STAR BOOK TEN

With observatory quality controls and versatile functions, your target object appears on the high definition screen of the STAR BOOK TEN and in your telescope's field of view instantaneously. The revolutionary advanced star chart Go-To navigation controller STAR BOOK TEN is the best companion for your observing sessions.

SXG-HAL130 Aluminum tripod

A highly portable SXG-HAL130 tripod with retractable aluminum legs is suitable to a star gazer who goes out for a remote site.
Optical Tubes
Objective lens, effective aperture

103mm, triplet SD apochronatic, multi-coated

Focal length (Focal ratio)

825mm (F8.0)

Resolving power / Limiting magnitude

1.13 arc seconds / 11.8

Light gathering power

217x unaided eye

Size / Weight

115mm dia x 762mm long (Retractable to 670mm long) / 6.4 kg (Net 4.6 kg)

Finder scope

7x50mm with illuminated reticle (7 degrees field of view)
Focuser
Adapter threads / Visual back

60mm, 42mm for T-ring / 50.8mm and 31.7mm push fit (with Flip mirror)

Eyepieces

SLV20mm (41X, 73' field of view), SLV5mm (165X, 18' field of view)
Tripod
Leg type, material

Large hex-shaped adjustable 2-section aluminum tripod

Size / Weight

Adjustable from 807mm to 1299mm in length, from 730mm to 1156mm in height, set up radius from 460mm to 760mm / 5.5 kg
Others
Photography

Usable with Prime focus, Eyepiece projection and Aforcal imaging

Solar observation

Available with sun projection screen set B
Accessories
SXG half pillar
Counterweight 1.9 kg X 1
Counterweight 3.7 kg X 1
Dovetail-plate mounting block
Parts case
Guide book (Japanese language only)
Configuration
SXP2 equatorial mount
AX103S optical tube assembly
Dovetail-plate mounting block
SXH half pillar
SXG-HAL130 aluminum tripod
Eyepieces
For availability of products, please contact our local dealers. The specifications are subject to change without notice.