Vixen Telescope SXP2-R200SS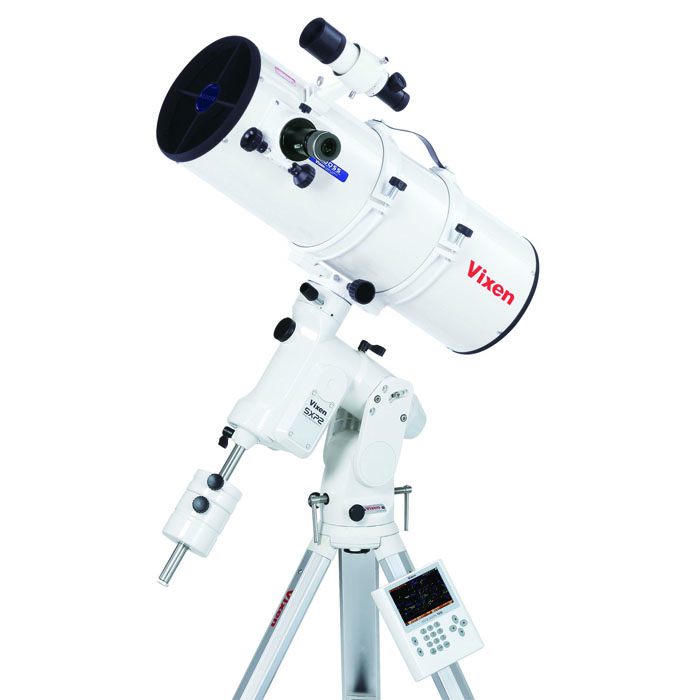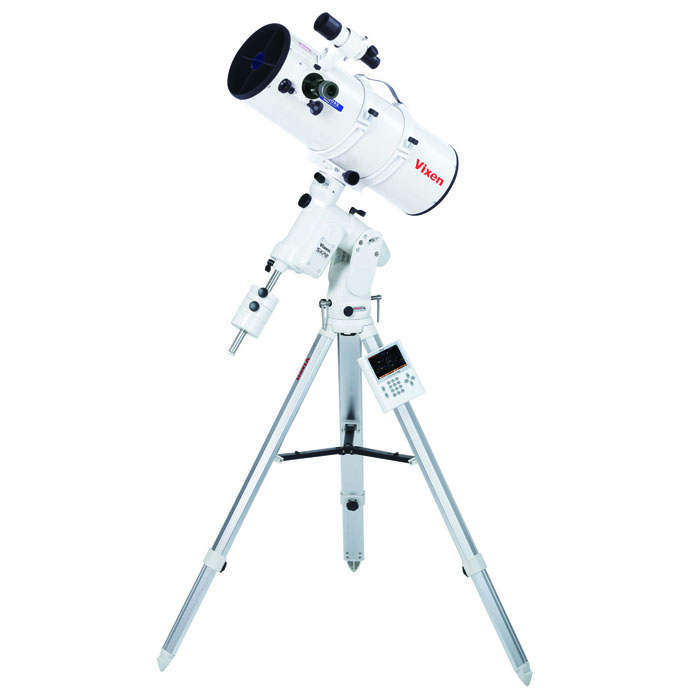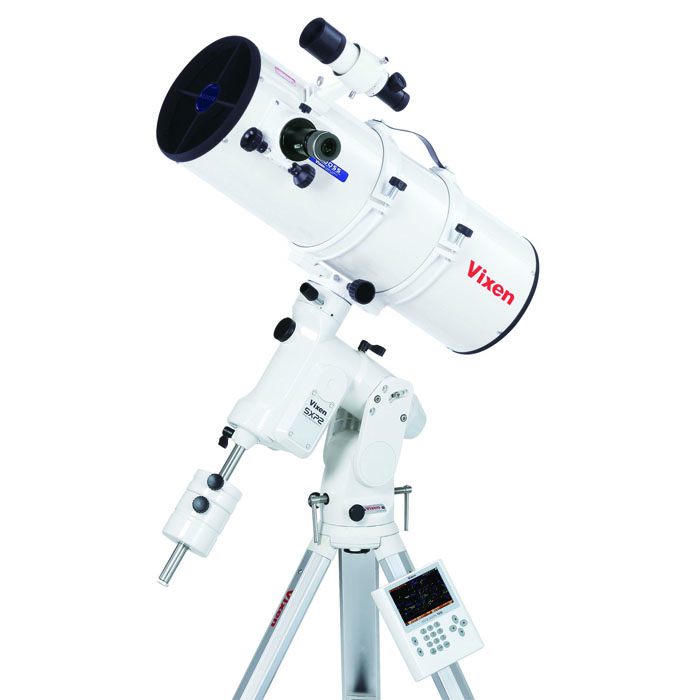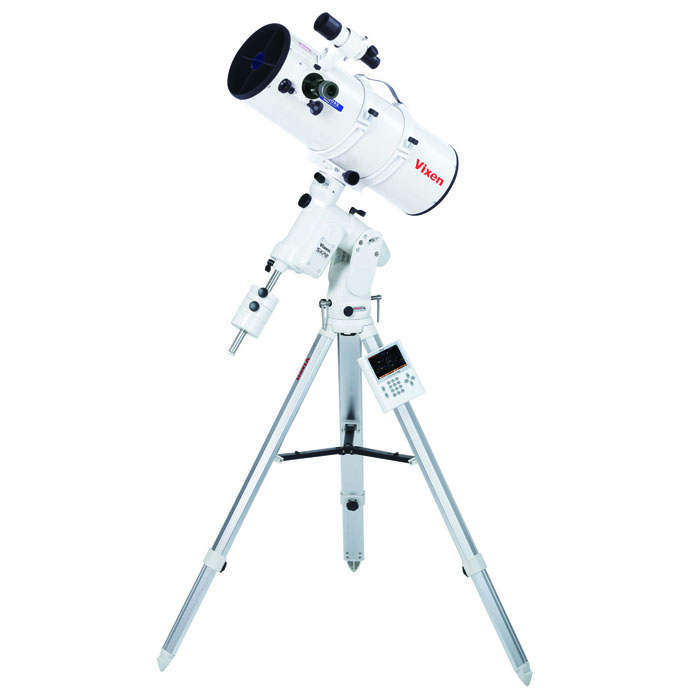 loading

Suggested retail price: Contact local dealer
JAN

4955295251353
The fast focal ratio is perfect for wide-field viewing and deep sky astrophotography.
Newtonian reflectors are attractive for excellent light-gathering ability. The package includes a SXP2 equatorial mount with STAR BOOK TEN which offers versatile and helpful functions for your observing sessions, a high quality and lightweight R200SS Newtonian reflector and a durable SXG-HAL130 tripod. The package comes as standard with two eyepieces that allow for starting comfortable observing.
Vixen Telescope SXP2-R200SS Description
R200SS optical tube assembly

A long seller R200SS optical tube is one of the Vixen's most pupolar Newtonian reflectors for decades. The quality primary mirror of the R200SS with faster F4 forcal ratio in combination with the lightweight optical tube is best for astrophotography of neburae, star clusters and comets.

SXP2 equatorial mount

Adopting pulse motors and belt drive system, a generus use of bearings, P-PEC function, a function of crossing the meridian and disable the reverse motion, and many more. The accuracy and performance of the equatorial mount have been enhanced to the limit.

STAR BOOK TEN

With observatory quality controls and versatile functions, your target object appears on the high definition screen of the STAR BOOK TEN and in your telescope's field of view instantaneously. The revolutionary advanced star chart Go-To navigation controller STAR BOOK TEN is the best companion for your observing sessions.

SXG-HAL130 Aluminum tripod

With high solidness and stability it is highly suitable for observing sessions in a remote place.
Optical Tubes
Objective mirror, effective aperture

200mm parabolic, multi-coated

Focal length (focal ratio)

800mm (F4)

Resolving power / Limiting magnitude

0.58 arc seconds / 13.3

Light gathering power

816X unaided eye

Size / Weight

232mm dia. x 700mm long / 7.2 kg (Net 5.3 kg)

Finder scope

7X 50mm with illuminated reticle (7 degrees field of view)
Focuser
Adapter threads / Visual back

60mm and 42mm for T-ring / 31.7mm push fit

Eyepieces

SLV20mm (40X, 75' field of view), SLV5mm (160X, 19' field of view)
Tripod
Leg type, material

Large hex-shaped adjustable 2-section aluminum legs

Size / Weight

Adjustable from 807mm to 1299mm in length, from 730mm to 1156mm in height, setup radius from 460mm to 706mm / 5.5 kg
Accessories
Counterweight 1.9 kg X 1
Counterweight 3.7 kg X 1
Dovetail-plate mounting block
Parts case
Guide book (Japanese language only)
Configuration
SXP2 equatorial mount
R200SS optical tube assembly
Dovetail-plate mounting block
SXG-HAL130 aluminum tripod
Eyepieces
For availability of products, please contact our local dealers. The specifications are subject to change without notice.