Vixen Portable equatorial mount Polar Fine Adjustment Unit DX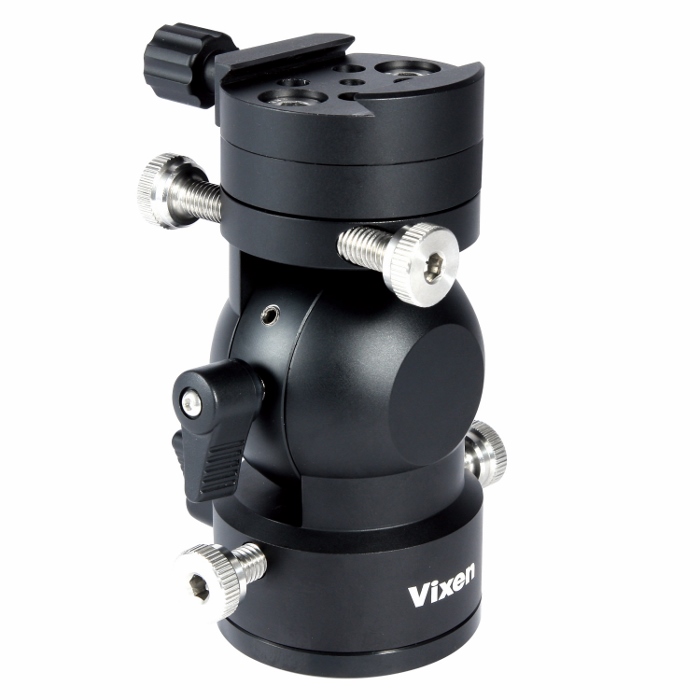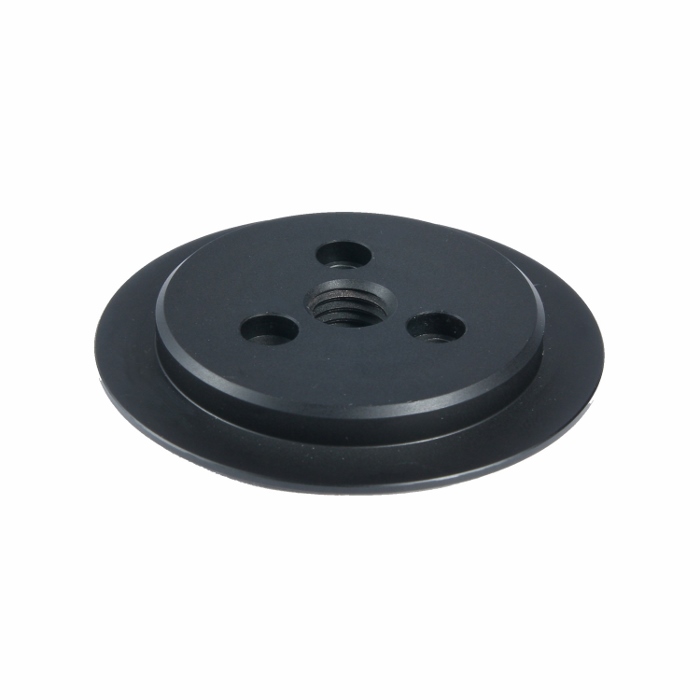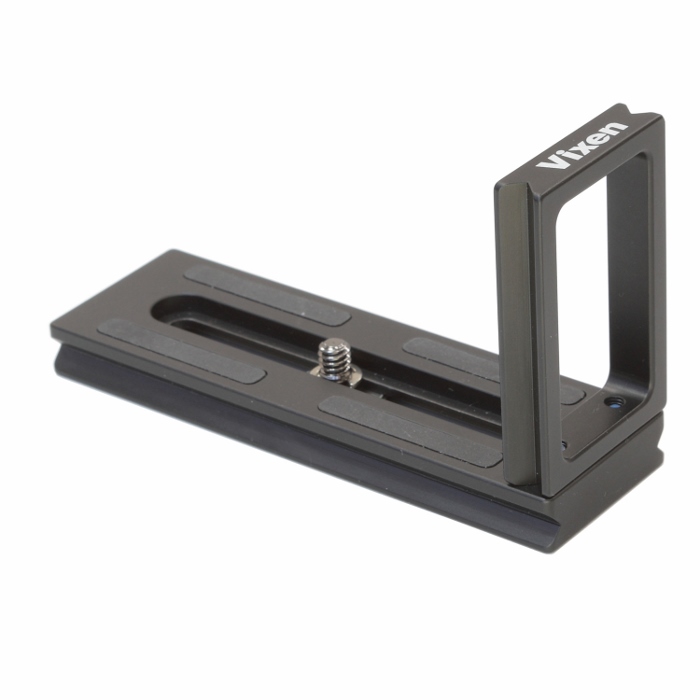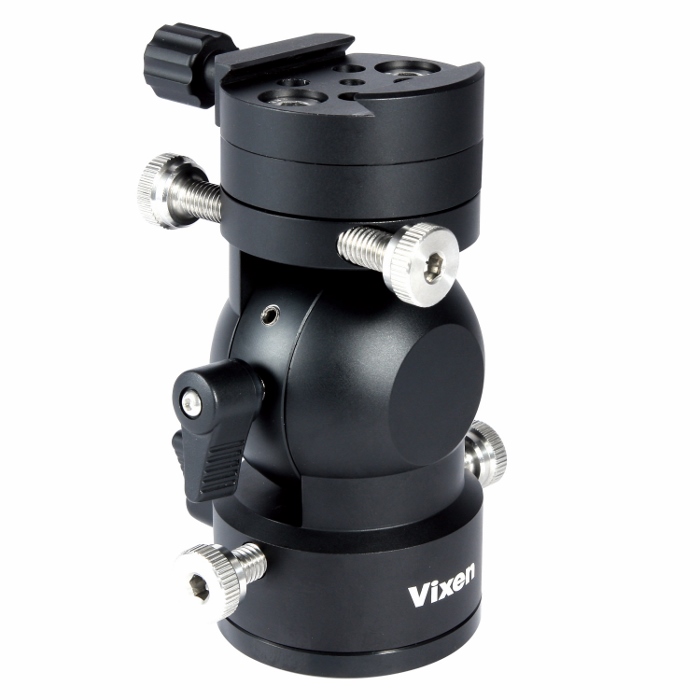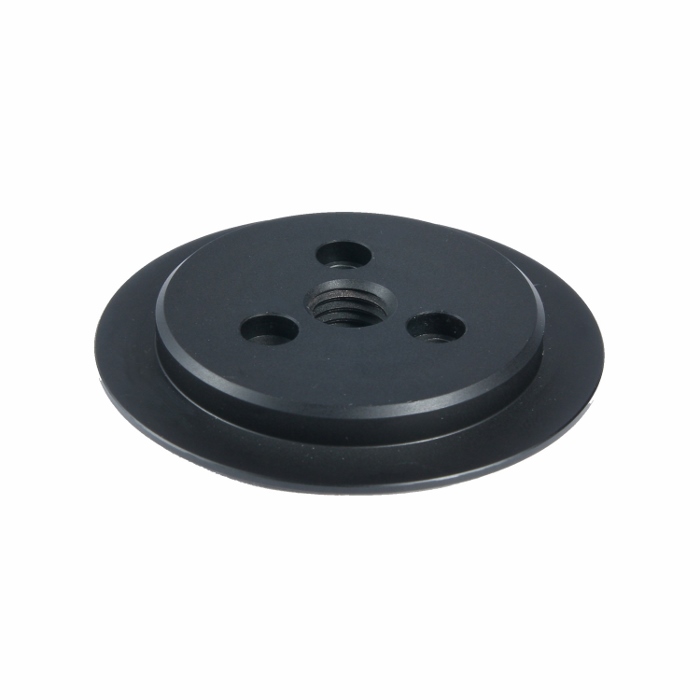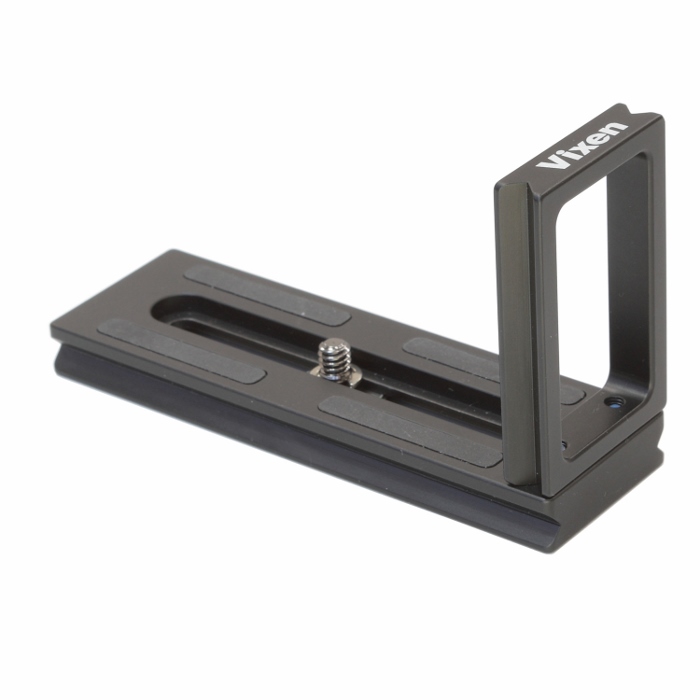 loading

Suggested retail price: Contact local dealer
Ideal for your accurate polar alignment of the POLARIE U.
It is a sturdy panhead for tripod which is used to install the POLARIE U on a camera tripod. When you desire an accurate polar alignment with the polar alignment scope PF-LII, you need to adjust the orientation of the POLARIE U as accurately as possible. The polar fine adjustment unit DX enables you to move the mounted POLARIE U little by little in the directions of up and down and side by side.
Vixen Portable equatorial mount Polar Fine Adjustment Unit DX Description
Quick-release clamp is provided on the head of the unit.

The quick-release clamp is on the top of the polar fine adjustment unit DX. It is designed to securely hold a quick release angle plate or attachment plate of the thin standard type. Attaching or removing the plate is convenient as you simply turn a single handle.

An optional dovetail-plate mounting block is available for a versatile use.

As the two M8 thread holes placed at an interval of 35mm is provided on the head, the quick-release clamp can be exchanged for the dovetail-plate mounting block sold separately. It allows for mounting a Vixen optical tube such as an FL55SS.

Attachable to a variety of tripods from a 1/4" or 3/8" camera tripod to a tripod for telescopes.

The detachable tripod adapter plate is provided on the bottom of the polar fine adjustment unit DX. The tripod adapter is compatible with either 1/4" and 3/8" thread screw and is attachable to commercially available camera tripods. Exchanging the tripod adapter with another type as supplied will fit on the tripod head of other Vixen tripods designed for astronomical telescopes.

Wide adjustable ranges: Altitude angles from -30 degrees to 90 degrees, 360 degrees in azimuth

The mounted camera is tilted from 0 degree (horizontal) to 90 degrees (vertical) freely by loosening the altitude clamp lever. The fine adjustments are available within the range of +/- 7.5 degrees. it is possible to turn the camera to downward as the panhead can be angled exceeding 90 degrees toward the opposite side.

Altitude fine adjustment or azimuth fine adjustment is easy with a pair of fine adjustment screws.

Unfastening one side of the adjustment screw will allow fastening the screw on the other side to adjust the direction finely. The adjustment screws can be tightened using an Allen wrench to hold the POLARIE U and a camera tightly.
Polar Fine Adjustment Unit DX
Altitude (vertical) adjustment range

From 0 degree to 90 degrees (between -35 degrees and +90 degrees, 110 degrees angle), +/-7.5 degrees fine adjustments

Azimuth (horizontal) adjustment range

0 degree to 360 degrees, +/-7.5 degrees fine adjustments

Altitude fine adjutment screws

Twin tangent screws, about 2 degrees per rotation

Azimuth fine adjustment screws

Twin tangent screws, about 2 degrees per rotation

Loading weight

About 8 kg / 17.62 lbs.

Applicable to

POLARIE U, POLARIE star trackers, AP star tracker

Compatible with

Camera tripod (with 1/4" or 3/8" screw), APP-TL130, ASG-CB90, SXG-HAL130, SXG-P85DX, SXG half pillar

Dimensions

59mm x 126mm x 59mm

Weight

795g / 1.75 lbs.
Configuration
Polar Fine Adjustment Unit DX
Accessories
Quick Release Angle Plate
Tripod adapter plate for Vixen astronomical tripods
5mm Allen wrench
3mm Allen wrench
2.5mm Allen wrench
Tool for convertion adapter 1/4" - 3/8" screw
For availability of products, please contact our local dealers. The specifications are subject to change without notice.