Vixen Telescope MOBILE PORTA VMC95L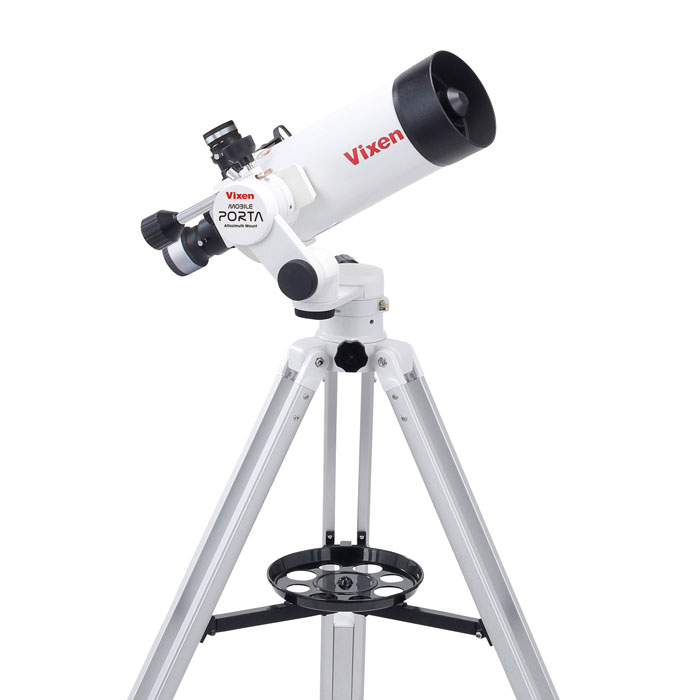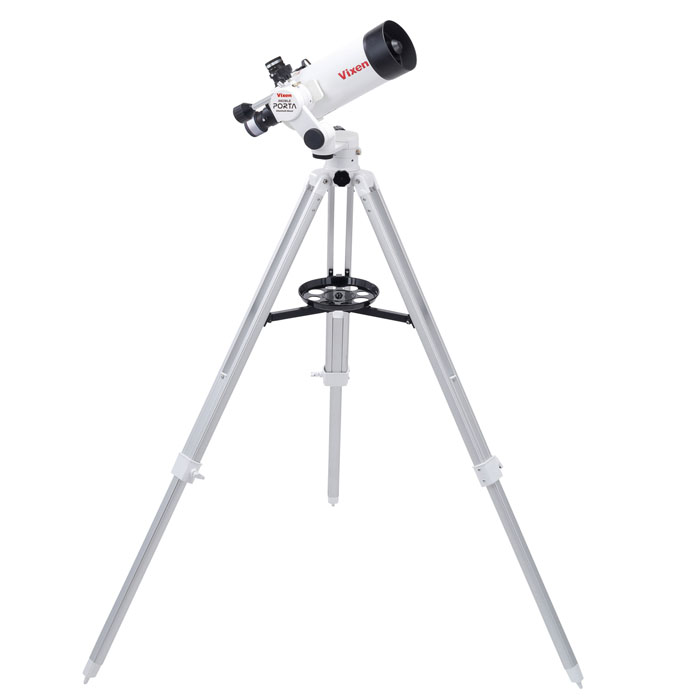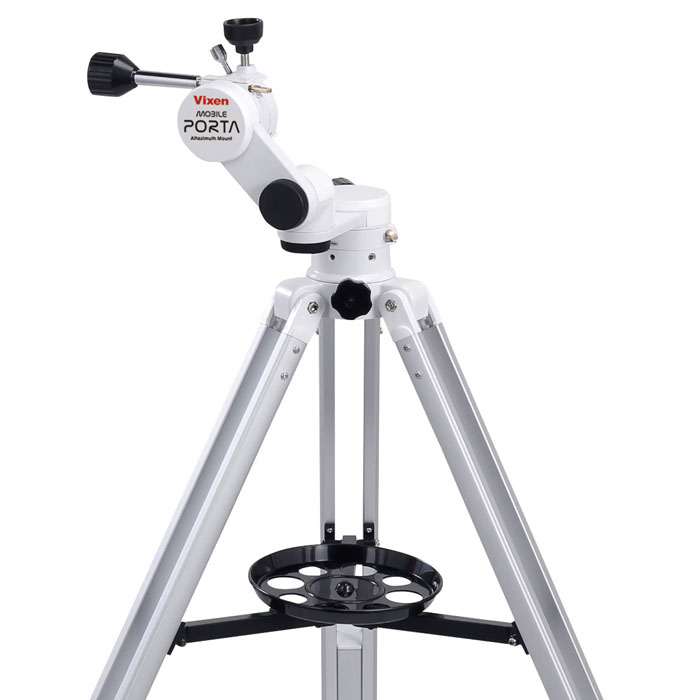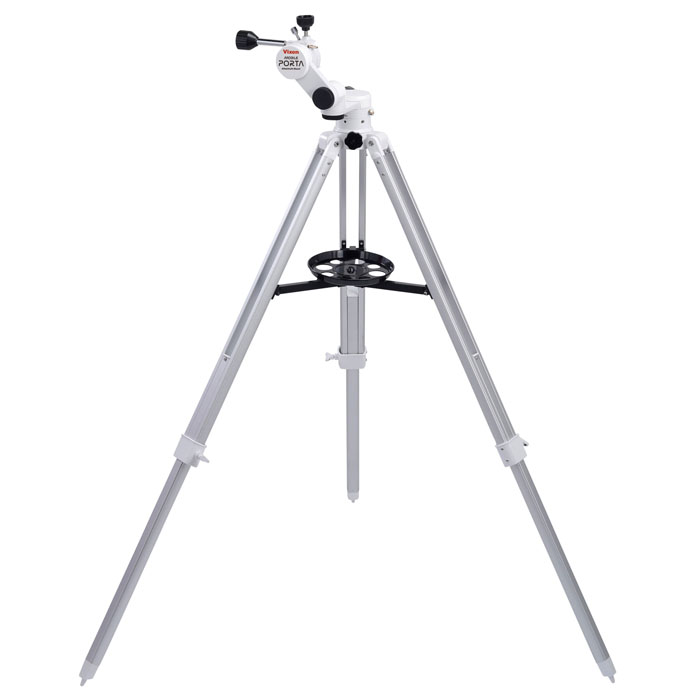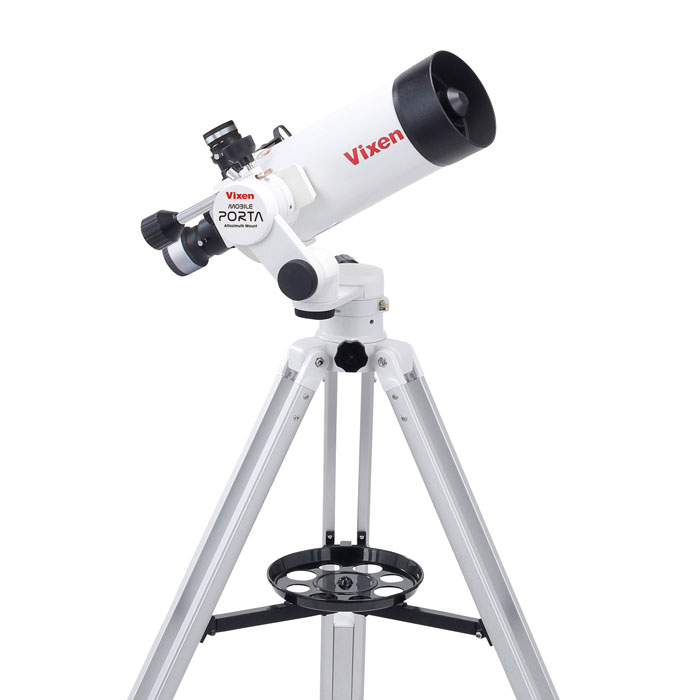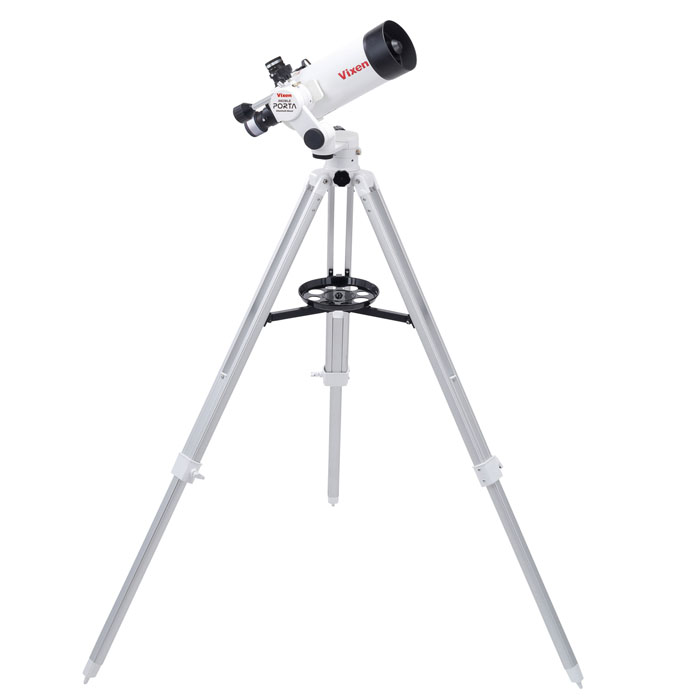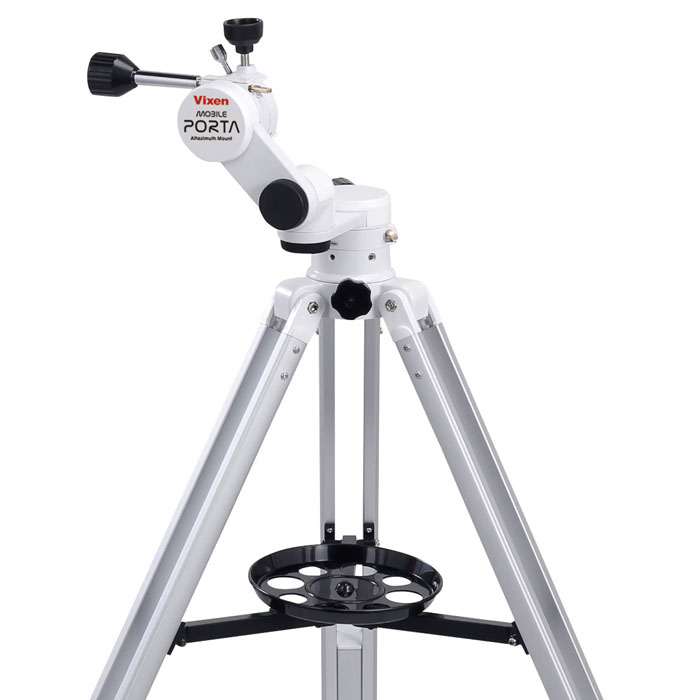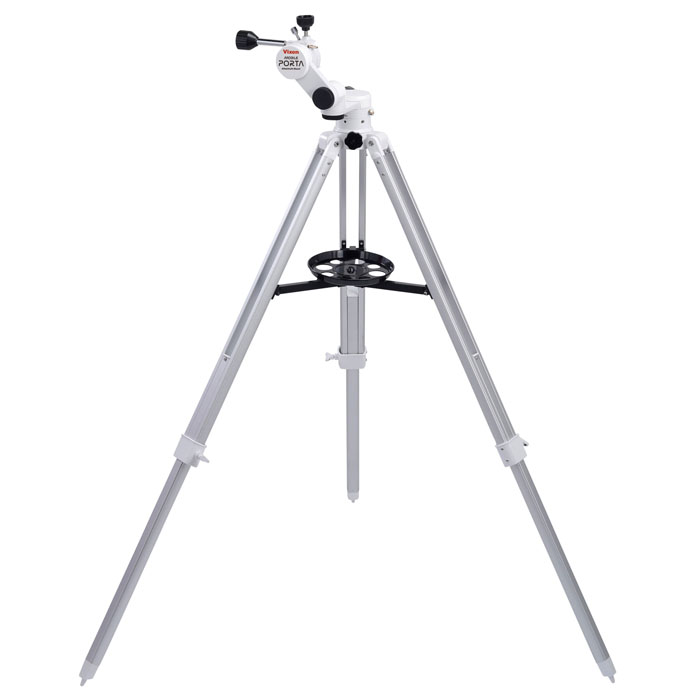 loading

Suggested retail price: Contact local dealer
An ideal telescope for grab and go observing.
The small and very compact 95mm aperture optical tube fits the MOBILE PORTA mount nicely. It is a great starter telescope for beginners.
Vixen Telescope MOBILE PORTA VMC95L Description
Simple and intuitive operation by friction stop motion.

The MOBILE PORTA has the same function as the PORTA II and you can swing the telescope by hand in the vertical and horizontal directions freely and stop with simple friction. (The A70Lf optical tube is shown as an example.)

Dovetail-plate Attachment

With Vixen's renowned dovetail-plate system, different optical tubes can be easily attached. The mount holds optical tubes weighing up to 3.5 kg. (The A70Lf optical tube is shown as an example.)

Accessory tray

The accessory tray is convenient in putting small pieces such as eyepieces. It is useful when observing at night.

Slow motion control handles

The slow motion control handles of the MOBILE PORTA allow for operating the mount in the whole-circle of the vertical and horizontal movements. It is helpful as used together with the friction stop mechanism when observing at high magnification. The position of the slow motion control handles can be changed if needed.

Movable multi-arm

The direction of the multi-arm can be rotated in 15 degree intervals so that you can avoid interfering with the slow motion control handle or the optical tube. In addition, the vertical slow motion control handle can be moved outward, in the horizontal direction, to avoid interference with the horizontal slow motion control handle.

Foldable mount head

The mount head of the MOBILE PORTA can be folded for convenient strage or transport. The mount head is detachable from the tripod. The tube and Tripod Bag 100, sold separately, is the perfect bag for storage and transport of your MOBILE PORTA. An optical tube cannot be put together in the bag.
Optical Tube
Objective lens

D=95mm, Achromatic, multi-coated

Focal length (Focal ratio)

F=1050mm (f11.1)

Resolving power / Limiting magnitude

1.22 arc seconds / 11.7

Light gathering power

184× unaided eye

Size / Weight

107mm dia × 360mm / 2.0kg (Net 1.8kg)

Finder scope

XY red dot finder II (zero power)
Focuser
Focusing mechanism

Tangent screw type

Adapter threads / Visual back

42mm for T-ring, 317mm push-fit (built-in flip mirror)

Eyepieces

NPL10mm (53X【105×】, 57'【29'】 field of view), 【use with 2×barlow lens】
Tripod
Leg type, material

2-section aluminum legs with quick-release leg clamps

Size

Adjustable from 720mm to 1290mm in length (from 640mm to 1140mm in height), setup radius from 410mm to 700mm
Others
Accessories

2X Barlow lens
Others
Photography

Usable with Prime focus, Eyepiece projection and Aforcal imaging

Solar observation

Not available

Total weight

4.4kg (without eyepieces)
For availability of products, please contact our local dealers. The specifications are subject to change without notice.