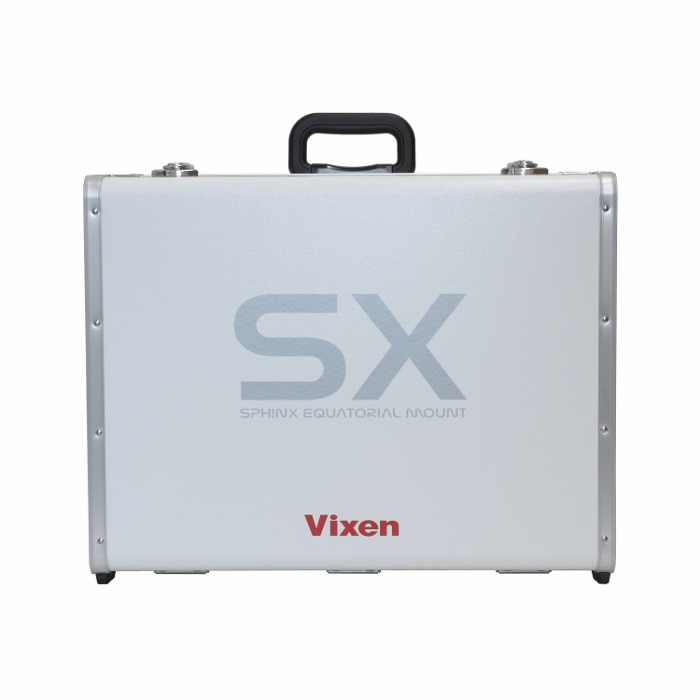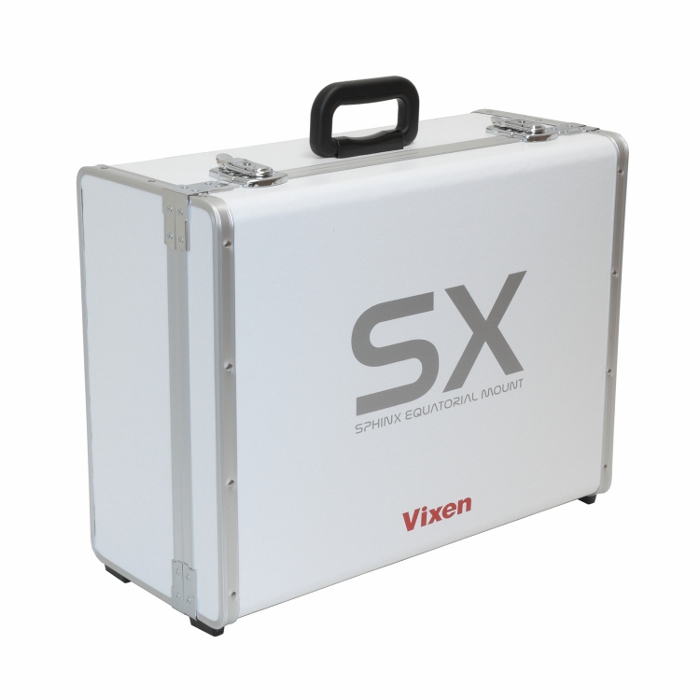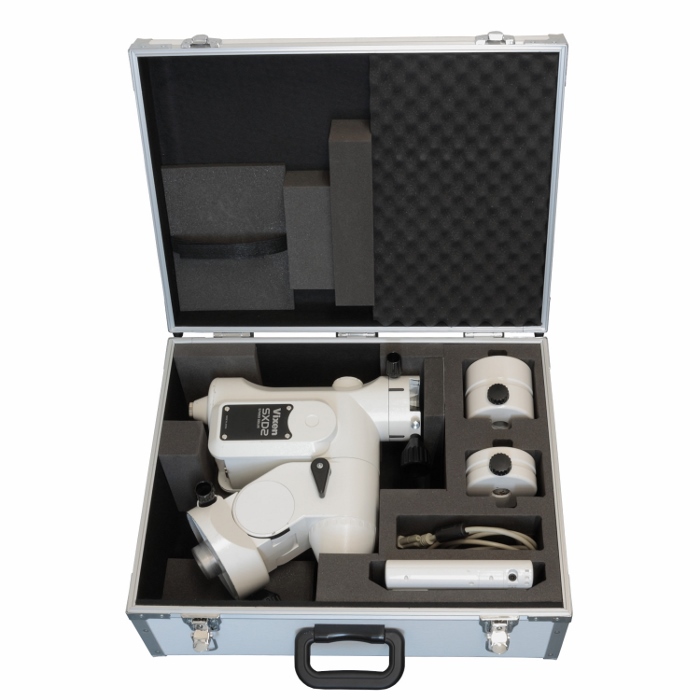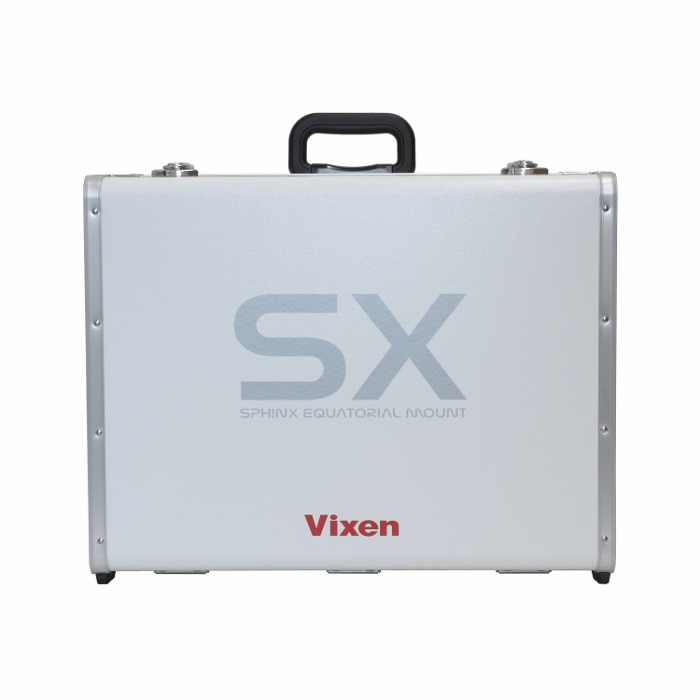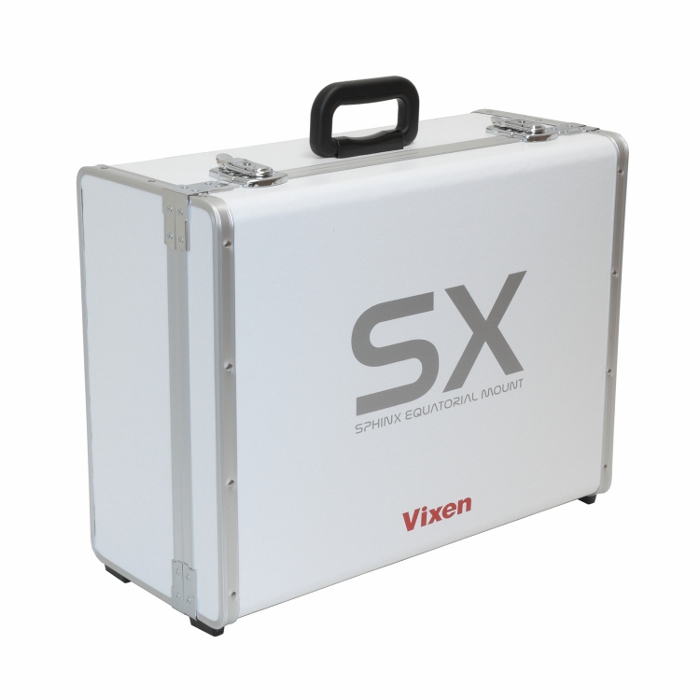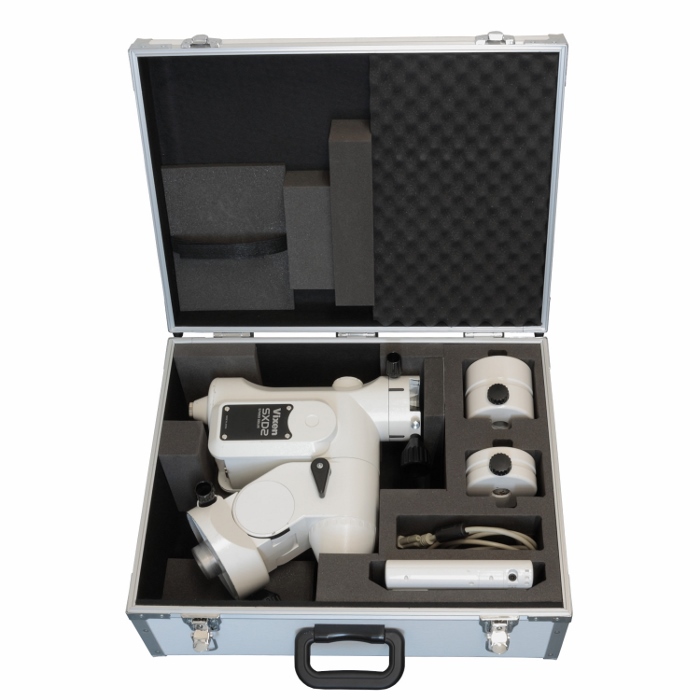 loading

Suggested retail price: Contact local dealer
The carry and storage case for a SX series of equatorial mounts, combined durability with lightweight construction.
It securely protects your SX equatorial mount tenderly.
Vixen SX Mount Case Description
Common to the SX series of equatorial mounts, except the SXP2.

This case is designed for the SX series of the equatorial mounts and the related accessories, except the SXP2. It can hold accessories such as counterweights, Star Book TEN controller, Star Book cable and AC adapter. The equatorial mount can be stored with the dovetail-plate mounting block attached.

Durability and light weight go together.

Durable and lightweight material "Plapeal" is adopted. Unlike typical mount cases made of solid aluminum boards in all 6 sides, the "plaperal" board surprisingly excels in bending and no need to joint the boards for a rectangular case. As a result, this increases in airtightness. It successfully helps in reducing weight of the SX mount case by 50% as compared with the conventional SX aluminum case. The SX mount case has reduced the volume by 16% also.

The "Plapearl" is a kind of plastic boards made from polyolefins and it is produced by Kawakami Sangyo in Japan. It features lightweight, durability, high capability for bending and restored against dent. It protects your equipment in safety like a cushion in addition to the strength required by the case.
SX Mount Case
Applicable to:

SXC, SXW, SXD, SXP, SX2, SXD2, SXD2-PFL and SXP-PFL equatorial mounts.

What can be stored are:

An equatorial mount described above, One each of counterweights 1.9kg and 3.7kg, Star Book TEN controller, Star Book cable and etc.

Dimensions

39cm x 50.5cm x 22cm

Weight

3.3 kg
For availability of products, please contact our local dealers. The specifications are subject to change without notice.