Vixen Telescope MOBILE PORTA Alt-azimuth Mount with Tripod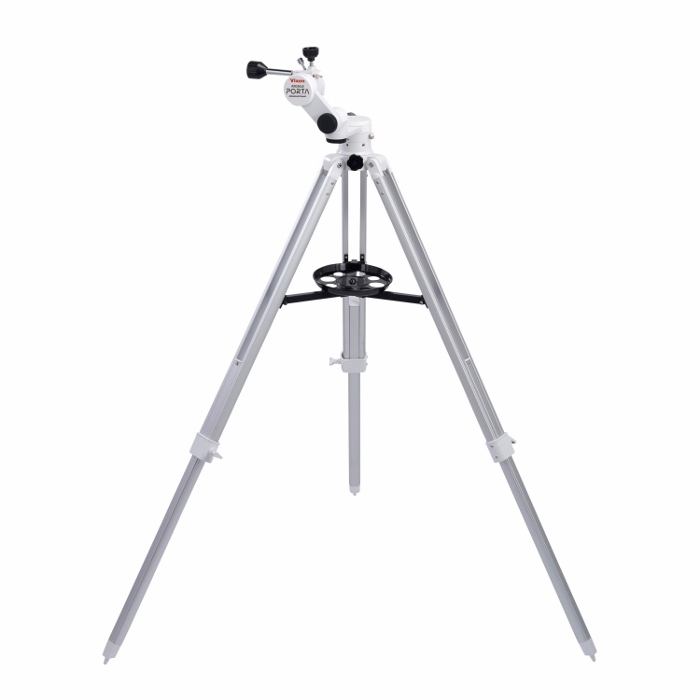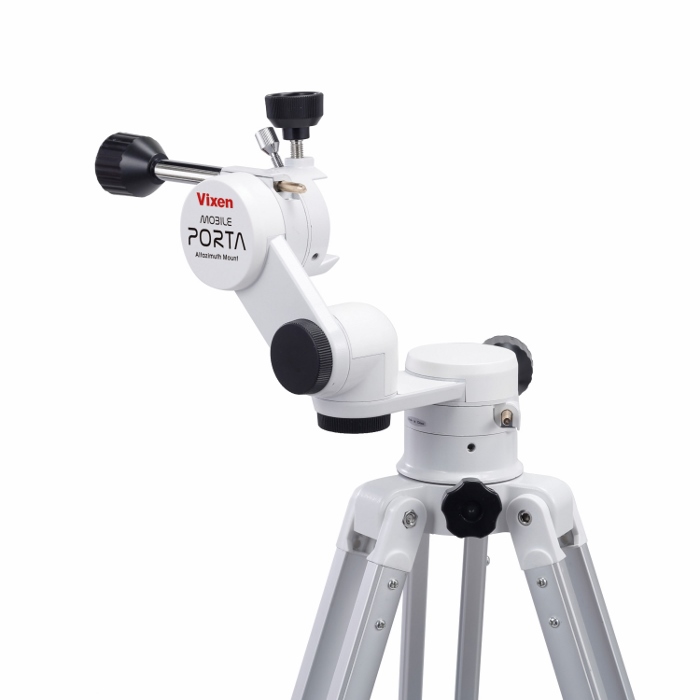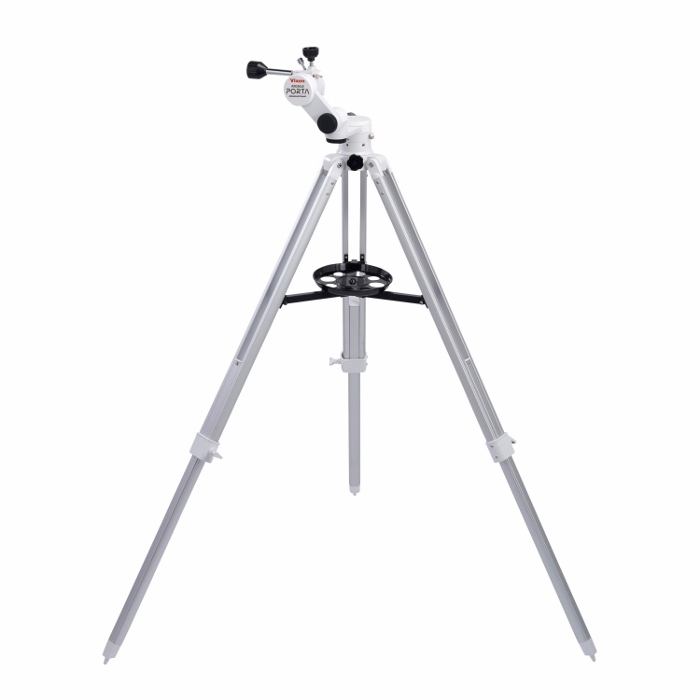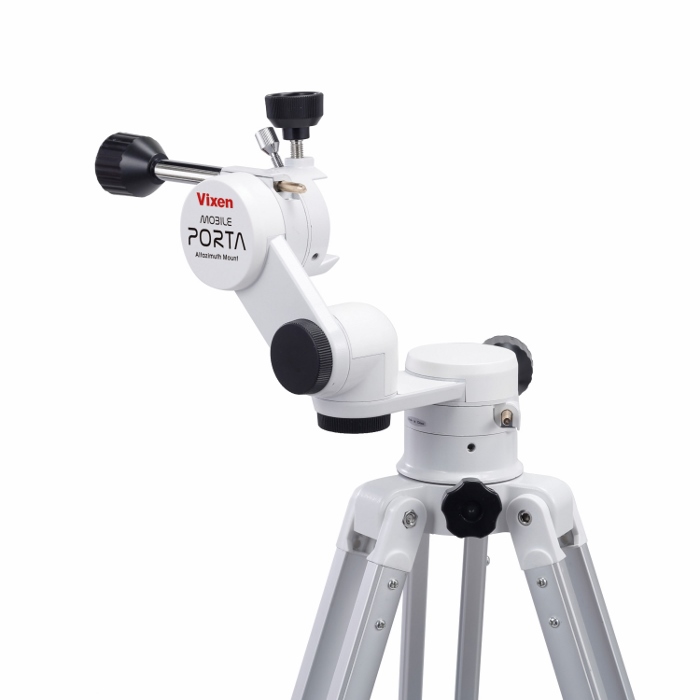 loading

Suggested retail price: Contact local dealer
Enjoy the beauty of the night sky with a MOBILE PORTA! Highly compact and stable mount for grab and go observing.
The MOBILE PORTA includes all the functions of the award wining PORTA II Mount and is more portable. The telescope can swing freely in both vertical and horizontal directions and remain in place through simple friction. The functional "multi-arm" single fork arm folds in to make for easy transport and strage.
Vixen Telescope MOBILE PORTA Alt-azimuth Mount with Tripod Description
Simple and intuitive operation by friction stop motion.

The friction stop allows you to move the optical tube by hand so that you can quickly point it at your target object and stop as you release. (The A70Lf optical tube is shown as an example.)

Slow motion control handles.

The slow motion control handles of the MOBILE PORTA sllows for operating the mount in the whole-circle of the vertical and horizontal movements. It is helpful as used together with the friction stop mechanism when observing at high magnification. The position of the slow motion control handles can be changed if needed.

Movable multiarm.

The direction of the multi-arm can be rotated in 15 degree intervals so that you can avoid interfering with the slow motion control handle or the optical tube. In addition, the vertical slow motion control handle can be moved outward, in the horizontal direction, to avoid interference with the horizontal slow motion control handle.

Foldable mount head.

The mount head of the MOBILE PORTA can be folded for convenient storage or transport. The mount head is detachable from the tripod. The tTube and Tripod Bag 100, sold separately, is the perfect bag for storage and transport of your MOBILE PORTA.

Dovetail-plate attachment.

With Vixen's renowned dovetail-plate system, different optical tubes can be attached easily. The mount holds optical tubes weighing up to 3.5kgs stably.

Accessory tray.

The accessory tray holds small pieces such as eyepieces. It is very useful for observing in a dark site.
MOBILE PORTA
Mount type

Alt-azimuth mount

Vertical and horizontal movements

Worm and wheel gears with 90-teeth whole-circle movement, with tension adjustment screws

Optical tube attachment

Dovetail-plate system (with safety screw)

Allowable loasding weight

3.5 kgs

Tripod legs

2-section aluminum legs, adjustable from 72cm to 129cm in length (64cm to114cm in height), spread 35cm to 71cm in radius

Dimensions

19cm x 15cm x 17cm

Weight

2.4 kgs
Configuration
MOBILE PORTA Mount
Aluminum Tripod
Slow Motion Control Handles
Accessry Tray
For availability of products, please contact our local dealers. The specifications are subject to change without notice.